Mormon Pioneer Trail – Things to do in Salt Lake City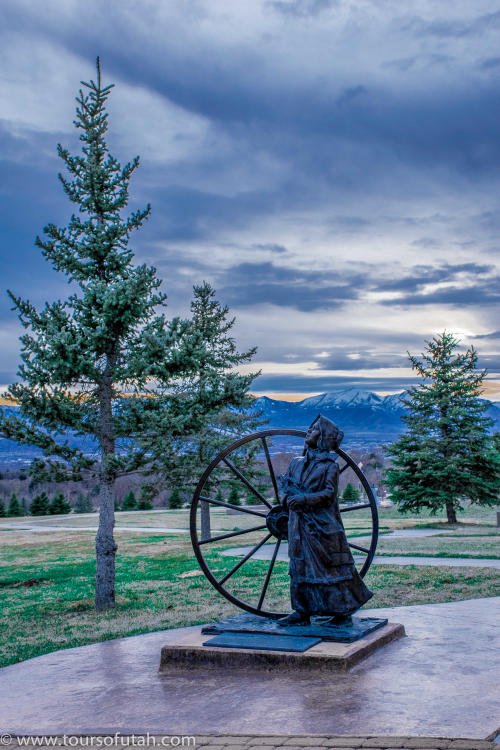 A visit to This Is The Place Heritage Park is one of the best things to do in Salt Lake City for visitors interested in learning about the trek out west along the famous Mormon Pioneer Trail. The trail from Nauvoo, Illinois, to the Great Salt Lake Valley was about 1,300 miles long, crossing parts of five different states (Illinois, Iowa, Nebrask, Wyoming and Utah). From 1846 to 1869, more than 70,000 Mormon pioneers traveled west on the trail. About 3,000 pulled handcarts (pictured in one of our posts last month). The first party included 143 men, three women, two boys, 72 wagons, 93 horses, 66 oxen, 52 mules, 19 cows, 17 dogs and some chickens. Future groups would average about 112 days to complete the journey.
Join us on the Salt Lake City Tour or the Mormon Tabernacle Choir Tour to see the monuments and hear the stories of the Old Mormon Trail.