Tour the Utah State Capitol Building
---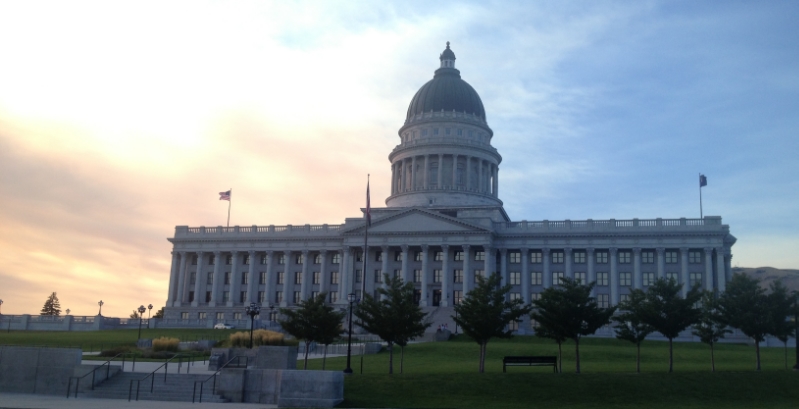 This is one of Utah's must-see attractions!
Put this near the top of your list of things to do in Salt Lake City. In 2004 the Utah State Capitol building underwent a massive restoration project, one of the largest historical preservation projects ever in America. Salt Lake City sits above the Wasatch Fault line, which is due for a major earthquake in the near future and was the primary reason for this $260 million seismic retrofit and restoration. The Captiol Building is now able to withstand a 7.3 magnitude earthquake.
Made of beautiful Utah stone (quartz monzonite) on the outside and exquisite Georgia marble on the inside, this is one of our guests' favorite attractions on the SALT LAKE CITY TOUR and is also included in the MORMON TABERNACLE CHOIR TOUR. One of the filming locations for the Hollywood movie, Legally Blonde 2, and once voted the second most beautiful state capitol building in America, the Utah State Capitol also provides magnificent views of the entire Salt Lake Valley, the Wasatch Mountains, Oquirrh Mountains (including the Utah Kennecott Bingham Canyon Copper Mine — best viewed and photographed in the morning from this vantage point), and a portion of the Great Salt Lake. The building is used by state legislators only 45 days of the year, yet open to the public 7 days a week year-round, providing an ideal and unencumbered atmosphere for tourists to explore and take pictures. A gift shop is located on the first floor and is typically open on weekdays.