City Creek – Things to do in Salt Lake City
---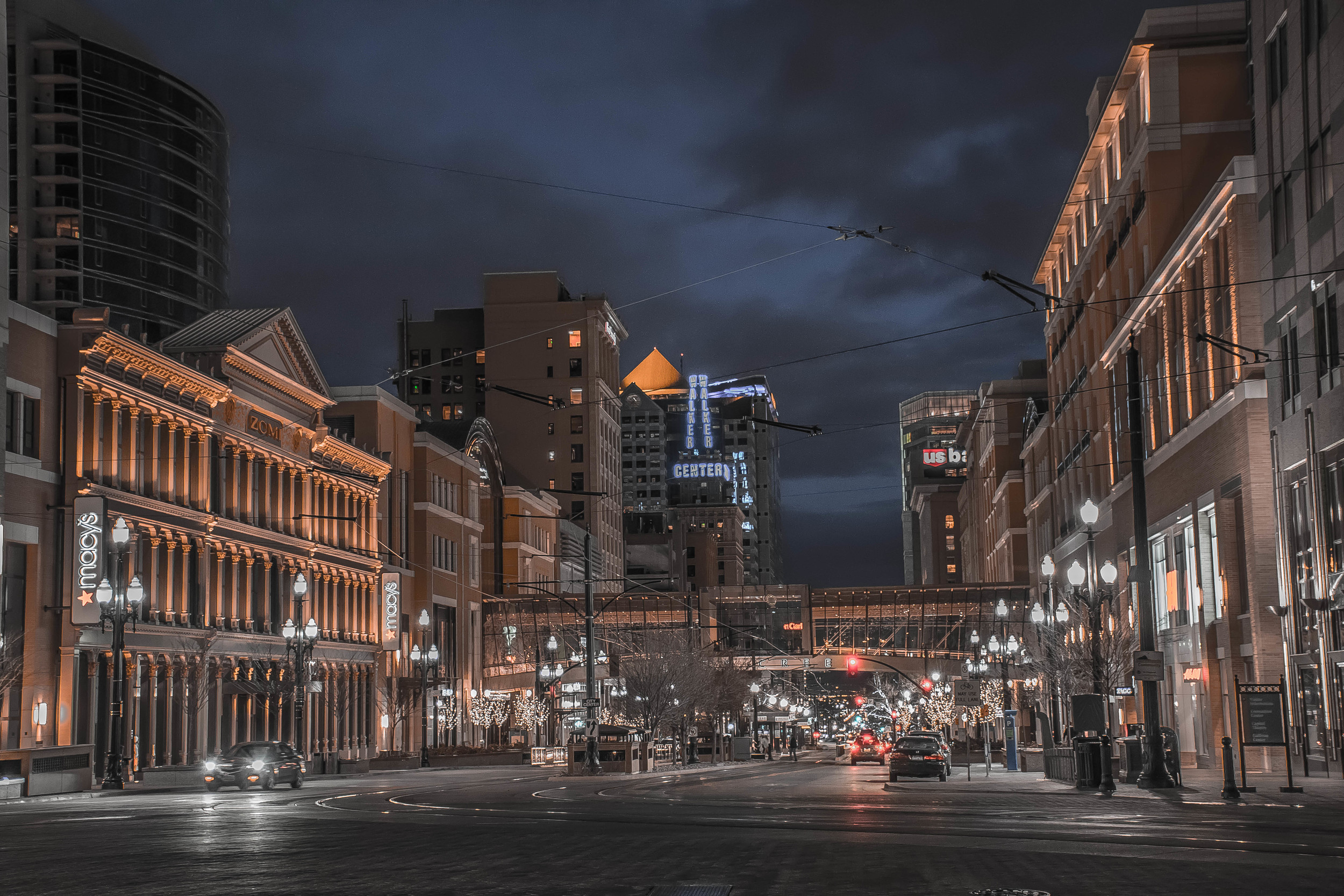 Even if you're not planning on doing any shopping, a visit to City Creek Center is a must-see attraction, so put it on your list of things to do in Salt Lake City. Located in the heart of downtown, City Creek Center is the retail component of of the the largest mixed-use downtown redevelopment projects in the nation. Sights that are sure to delight visitors include the open-air layout that also has a retractable glass roof, a creek that runs through the shopping center, 18-foot water falls and water fountains, and a pedestrian skybridge over Main Street–featured in the picture above. There are more than 100 stores and restaurants including Nordstom, Macy's, Tiffany & Co., Coach, and Texas de Brazil Churrascaria.
The City Creek Center, completed in March 2012, was a project of the commercial real estate division associated with the LDS Church, whose headquarters and Temple Square property are across the street. Part of a $5 billion project to revitalize downtown Salt Lake City, the City Creek Center portion cost about $1.5 billion. In an effort to keep the area around Temple Square economically vibrant, the LDS Church worked with a nationally renowned shopping mall developer, Taubman Centers, to redesign the previous to shopping malls that existed by turning them into one giant project. The City Creek Center also includes 300 housing units. If you're wondering where to park your car downtown, City Creek is the place to do it. A massive underground parking structure will keep your car cool in the summer and free of ice in the winter; though be advised that public parking is not open on Sundays.
Join us on the Salt Lake City Tour or the Mormon Tabernacle Choir Tour to get a glimpse of City Creek Center, and if you're in the mood for shopping just tell your tour guide to drop you off there after the tour!